A Little Acidity Is Still Too Much
For you, day-to-day life involves caring for, and being there for your family and loved ones. It involves being productive at work with your colleagues and boss. But we understand that being 100% doesn't just mean balancing family and work – you want that something extra, that little bit more for yourself. We also know that acidity, from the moment of its onset, can and will distract you from being your 100%. That's why we've put together tips on how you may control mild acidity, so that you can get back to being your best self at all times.
How Do You Know If You Are Experiencing
The Onset Of Acidity?
A bout of acidity typically begins with mild and short-lived symptoms. The most common symptoms are occasional reflux and a burning sensation or discomfort in the middle of the chest, known as heartburn.1
Should you experience these symptoms, it will be good to keep track of their occurrences or any triggers and manage them accordingly in case they get worse. It is also always a good idea to consult your doctor if you are unsure.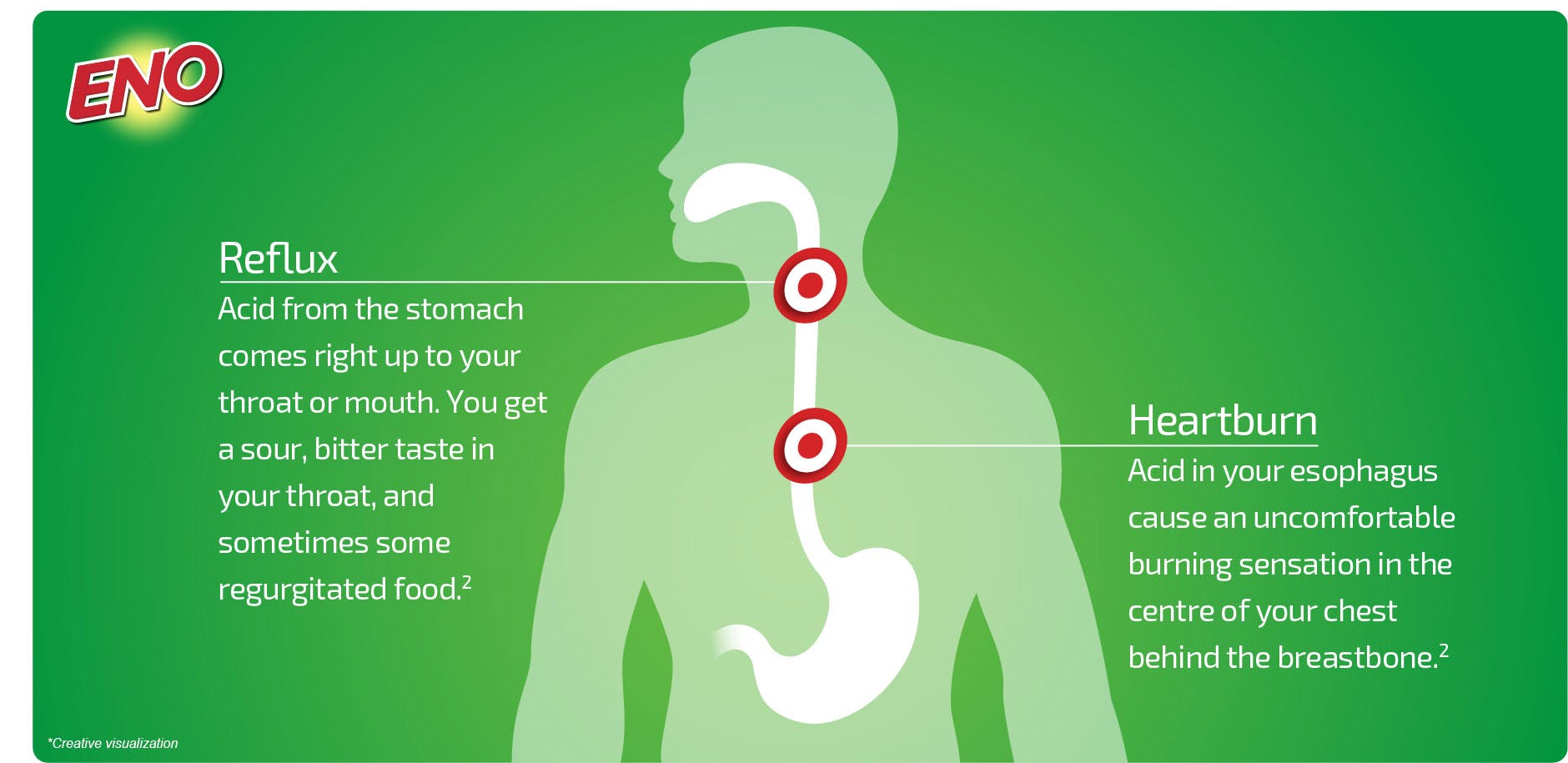 NOTE: Chest pain can be a symptom of a heart problem, especially if you also have shortness of breath or pain in the arm or jaw. If you have these symptoms it's important that you get medical assistance immediately.
What Causes Acidity Symptoms?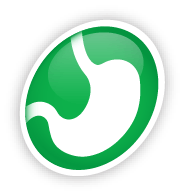 Things You Can Do To Control Mild Acidity
Other tips to help control acidity
Simple changes to diet and lifestyle might be able to help you get acidity under control. However, these do not guarantee prevention and there might still be times when you still experience mild acidity. In that case, what can you do about it?
Many doctors will recommend trying an antacid if diet and lifestyle changes aren't enough. Antacids work by neutralising the acid in your stomach and they tend to provide relief very quickly.6

There are quite a few different antacids that you can use in case a remedy is required. For mild or early symptoms of acidity, it's best to choose an antacid that is gentle on you but tough on acidity.

However if you are considering an antacid, and are pregnant or breastfeeding, take other medicines or have any chronic illnesses, please consult your doctor.

You can learn more about managing acidity with a busy lifestyle here.

Of course, please see your doctor if an antacid isn't enough to control your symptoms or if your symptoms worry you.

Sandhu DS, Fass R. Current trends in the management of gastroesophageal reflux disease. Gut and Liver 2018; 12 (1): 7–16.
PubMed Health. Heartburn and GERD: Overview. Institute for Quality and Efficiency in Health Care, November 2015. Retrieved from https://www.ncbi.nlm.nih.gov/pubmedhealth/PMH0072438/
DeMeester TR. Evolving concepts of reflux: The ups and downs of the LES. Canadian Journal of Gastroenterology 2002; 16 (5): 327–331
Mittal RK, Balaban DH. The Esophagogastric Junction. The New England Journal of Medicine 1997; 336 (13): 924–932
Bhatia V, Tandon RK. Stress and the gastrointestinal tract. Journal of Gastroenterology and Hepatology 2005; 20: 332–339
Tytgat GN, Heading RC, Müller-Lissner S et al. Contemporary understanding and management of reflux and constipation in the general population and pregnancy: a consensus meeting. Alimentary Pharmacology Therapeutics 2003; 18: 291–301.
A Comparison of the Effect of Regular ENO and Placebo on Intragastric pH in Healthy Fasted Subjects . Does not imply relief.
Did you know?

People who are overweight or have a high BMI are more likely to suffer from acidity.
Did you know?

People who are overweight or have a high BMI are more likely to suffer from acidity.